With #heybride Hio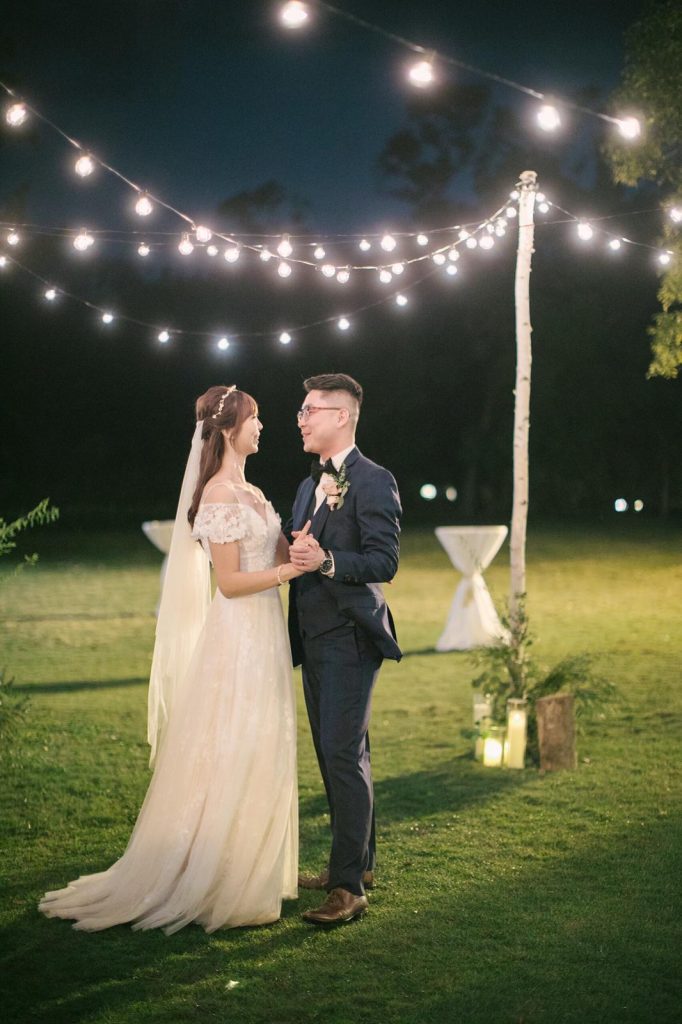 Photography – Belle & Olive
Hio & Jose's wedding was the garden party of our wildest dreams! The couple held their intimate celebration at the cozy venue Grand Coloane Resort, which allowed them to set up an outdoor dance floor among the lights and trees. Their decor centered around twinkle lights, photos stairs, boho styled deco and simple garlands of eucalyptus, and the result was truly captivating. The bride wore a stunning #heybride design light wedding gown that was the perfect combination of modern and timeless.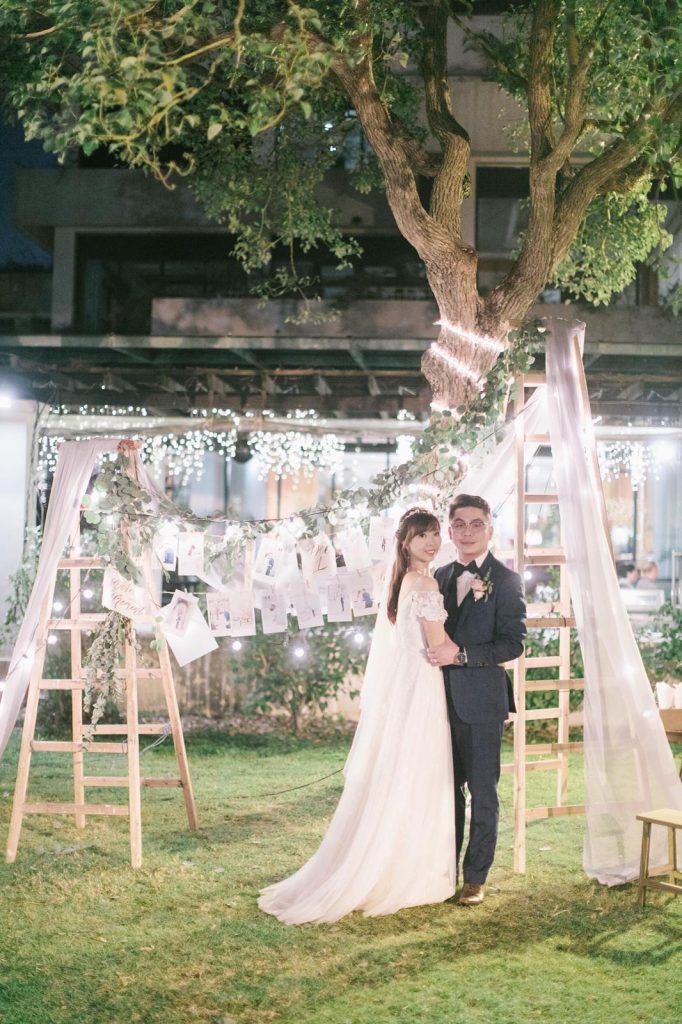 Vendor List
Grand Coloane Resort
Table deco & lifestyle
Jen Makeup & Beauty
Belle & Olive
Hey Bride Wedding Studio
Hio, tell me more about your wedding planning process.
H: I always dream about a cozy garden-styled wedding, so when I started to plan about my wedding I knew exactly which vendors I should approach. I went to Hey Bride Wedding Studio because I know they have the light dress that I would love for a cozy & intimate wedding.
H: I always like the western and chill ambiance of Grand Coloane Resort and I know immediately they are the venue I am looking for.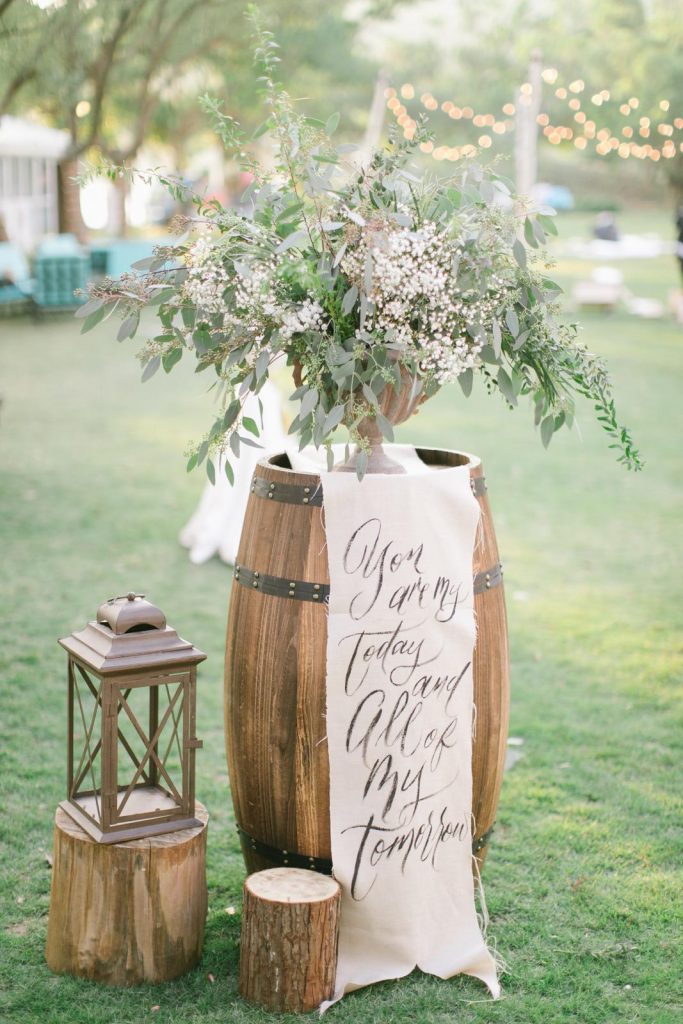 H: Then I started look for a wedding decoration company, when I encountered Table deco & lifestyle, I knew they were the one. They knew exactly what I liked and was thinking. I feel very pleased to have them design for my wedding.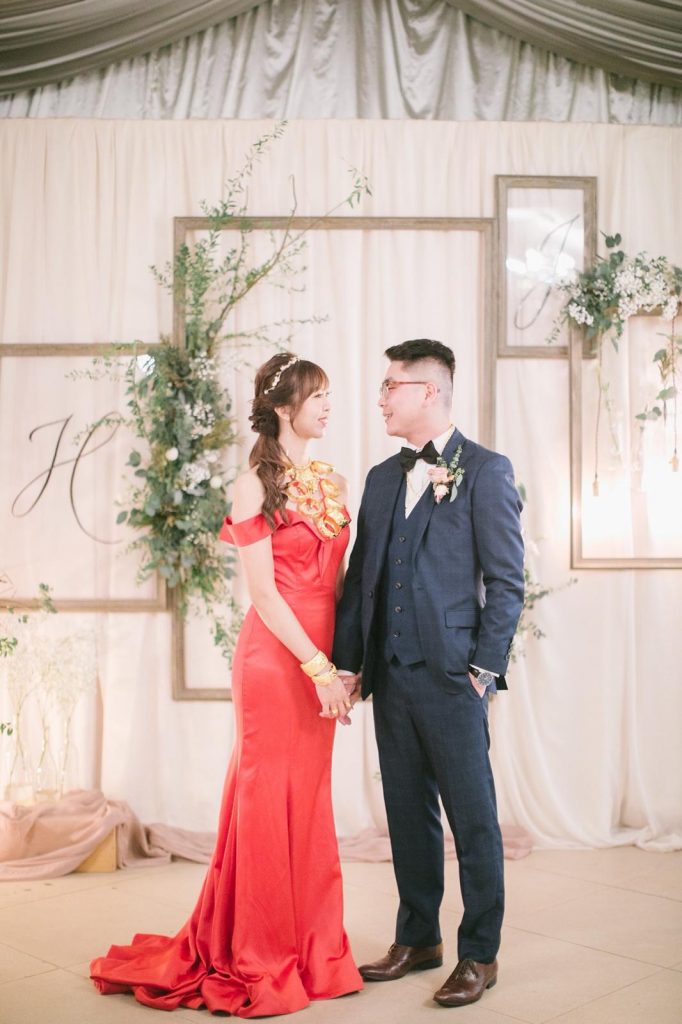 Hio, which is your favorite moment on your big day?
H: I specifically enjoyed the first-dance moment because I have spent almost a month practicing. But generally I enjoyed every moments on my wedding because I feel love is in the air. I felt so blessed.